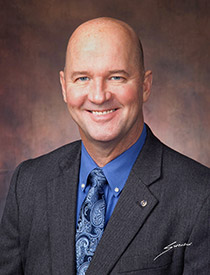 The Chamber of Commerce has been facilitating the Enrollment Task Force since November of last year.  This task force consists of representatives of various Faribault Schools, some parents and business representatives.  The Chamber's reason for helping the task force is to help ensure that our schools can grow and prosper to help Faribault kids grow and prosper as our future workforce talent.  It's been a great experience and I'm sharing with you the notes from a report I gave the Public School Board last Monday.  Enjoy!
Because of the short time slot today and the ongoing nature of this work (in other words we're committed to the continuation of the effort) I will take any questions at the end of my report.
Task Force Statement; "The purpose of this Task Force is to identify actionable and achievable projects, policies, offerings, messaging or other strategies to address out-enrollment in Faribault Based Schools"
We also want to clarify what is Not the Purpose; This Task Force does not exist to "fix" Faribault Based Schools.
Framing the Work; The tone and highest priority of the Enrollment Task Force is positivity.  As leaders we should process the negative and then turn our work into positively framed opportunities and actions and stop dwelling in the muck.  That is exactly what or Task Force is doing.  We've removed any reference to "declining enrollment committee" and are the Enrollment Task Force.
Hopeful Outcome(s)
Lower the rate of out-enrollment in Faribault Based Schools
Lift the reputation of Faribault Based Schools
Improve outcomes for students in Faribault Based Schools
Establish Faribault Based Schools enrollment report card and goals
Enhanced relationships with Community, Businesses and City
We have been working diligently to identify actionable strategies and the Enrollment Task Force has already three priorities identified and approved at our last group meeting.  They are;
An intentional approach to Inclusivity. While the District does a great job internally serving the entire student base it's evident that we still miss the mark on inclusion outside the property lines. Here's a piece of data from 2018 when I first started working with the School District (cited data indicating leading marks in reading comprehension among students of color)   Great job internally.  However externally here's an example;  One of our committee members of color pointed out that there was a glaring absence of participation in an enrollment survey from communities of color in Faribault.
Communicate more broadly and completely the successes and trajectory of the Public Schools. This is a challenge for virtually every organization and we can alleviate some of the criticisms by simply getting the good news out to everyone.
Finally – and this is a big one – corporate style Culture of Excellence Training. This proposal is in the development phase.  Briefly, creating a culture that permeates the district completely through professional training and coaching.  Our District has a great start and "Every Falcon Every Day" would be taken to the next level.
Recent work positively affecting Enrollment already going forward;
We have also noted  FPS is on the move and has taken steps to address some of the obvious reasons for out enrollment.
The addition of the 7th period serves not only to add capacity for students wanting to stack up special interest classes (like band and choir) it has allowed for 26 new class options.
Also the addition of H2C is proving to be a homerun for FPS as Dr Danielson reports that there are over 116 students enrolled in the Health Sciences pathways right now.
The new Pathway for a student to start earning Health Science credits in high school that would lead them to graduate with only 1 semester at South Central College to earn their LPN certification is a big incentive to stay enrolled in Faribault Schools. With new Pathways being developed in other trades Faribault will actually attract students from other districts to our programming.
Cradle to Career Development This topic deserves more attention than I can give it right now but it is an amazing framework that will have great impact on our schools.
The RISE program (middle/high school initiative to get more students of color on a career and college path)
Comprehensive Statewide Literacy Development Program (district wide family and school literacy work providing intentional strategies for literacy development)
Daikin program (adult education partnership with them to get students trained and in the front door for a job)?
Finally, I want to make sure you as a board know what a great team you have working here.  My experiences have included working with Marshall Public Schools, Southwest State University, SDSU in Brookings, Black Hills State in Spearfish and South Dakota School of Mining and Technology in Rapid City and Sturgis High School on a broad range of initiatives.   In comparison I can tell you first-hand that the professionalism, dedication to mission and passion for students permeating our district from your staff and faculty is amazing.  They are truly the biggest asset we have.  Please acknowledge and respect that every chance you get – I know that my staff, board, committees, and membership do.