The Work of the Chamber is accomplished through the dedicated volunteerism of members working together on committees and task forces. All members are encouraged to become active. The Chamber relies on volunteers to accomplish the priorities established by the board. Many people contribute numerous hours for the betterment of the community through the chamber. Becoming actively involved enhances your membership benefits. Your leadership and insights will contribute to the success of other member businesses too.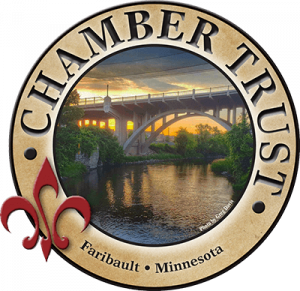 The Chamber Trust unites Faribault Area Chamber of Commerce programs with widespread resources for enhanced results in education, workforce and community improvement initiatives. Projects to be funded through the Chamber Trust include: Career Navigator, Community Monument Welcome signs, Cradle to Career, Downtown benches, Faribault's Future, Public Art Initiatives, Workforce Readiness Projects, and more. To learn more about the Chamber Trust, contact Kymn Anderson or call 507-334-4381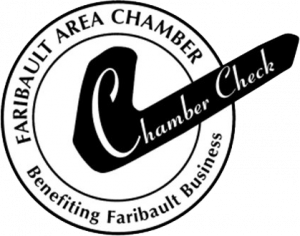 The Faribault Area Chamber of Commerce & Tourism offers Chamber Checks. They are the same as cash and can be spent at any Chamber member business. The business deposits them into their account the same as a regular check. The customer does receive change if they do not spend the whole amount. Please train your staff on how to accept these, as they help keep dollars in our local community.  To order Chamber Checks, please email Casie at casie@faribaultmn.org, or call 507-334-4381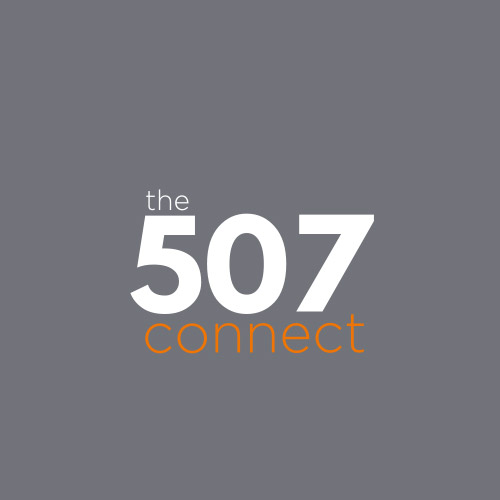 507 Connect seeks to connect individuals with opportunities to engage, promote, and develop. Engage with other individuals in the community both professionally and personally. Promote your business, yourself, and your community. Enjoy educational, community minded, and social events and programing. To learn more about the 507 Connect, contact Casie Steeves or call 507-334-4381.

The Main Street program is a comprehensive commercial revitalization strategy that helps communities preserve historic buildings and develop strategies for continuous improvement in the vitality of the downtown. Faribault Main Street is organized to unify the central business district, with emphasis on Central Avenue, to create an attractive destination in which businesses prosper the community benefits and residents and visitors enjoy a quality downtown experience. Faribault became a designated Main Street Community in July of 2010. The program work to enhance the physical appearance, strengthen and grow the economic base, promote and host events in the district. To learn more about Faribault Main Street, call 507-334-4381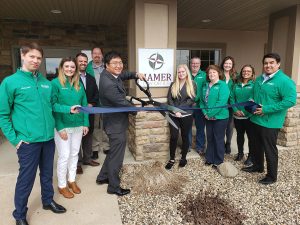 Chamber Ambassadors work to increase the positive image of the Faribault Area Chamber of Commerce and Tourism by promoting the value of Chamber membership. Ambassadors meet the 2nd Monday of the month over the lunch hour. They facilitate monthly networking meetings, ribbon cuttings and new member photos. Ambassadors also mentor new members and help with member retention and new member recruitment. To find out more about becoming an Ambassador, call (507) 334-4381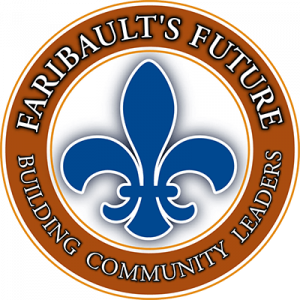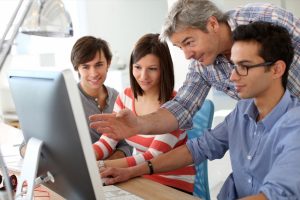 The Chamber works to meet the future workforce needs of our business community. This is done through a variety of efforts including Manufacturing Week and Made in Faribault events, business connections in the schools and developing pathways to careers, connections with area colleges, and promoting internships and job shadowing. To learn more about Career Development,  call 507-334-4381

Grow Faribault is the business retention and expansion program, implemented in cooperatively with the Faribault Area Chamber of Commerce, Faribault EDA, The City of Faribault and the Faribault Industrial Corporation. The Grow Faribault program works cooperatively with economic development partners on responses, understands local economic climate trends, and uses business priorities to develop business agenda on local and state level. GROW Faribault visits local businesses to identify challenges that we can help correct so that when businesses are ready to expand, the best choice is right here in Minnesota. To learn more about Grow Faribault,  call 507-334-4381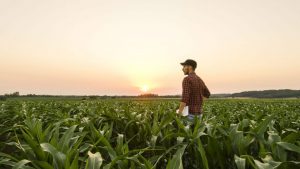 The Chamber Agribusiness Committee's purpose is to advance the relationships between farm production and community business leaders. The committee arranges the "Ag in the Classroom" program, for guest speakers to go into local third grade classrooms and give a presentation on modern farming.  In the spring students visit local farms and see first hand ag-business in action.  The committee hosts for a Farm-Business Luncheon that aims to bring greater understanding of the economic impact of agriculture.During the Rice County Fair the committee hosts the "Best of the Best in Agriculture" awards. This  includes honoring one person or family with induction into the Rice County Agriculture Hall of Fame.  The program also recognizes the Farm Family of the Year, century farms, among other awards.  To learn more about the Agribusiness Committee, contact Casie at casie@faribaultmn.org or call 507-334-4381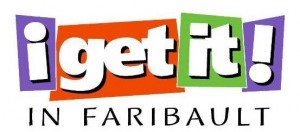 The I GET IT! in Faribault initiative is designed to promote shopping on a retail level. Local businesses add to the character that is Faribault, offering personalized attention, diversity to our shopping options, and life to historic buildings. By shopping at a local business, you are voting for the continued strength and vitality of our community. Local business owners invest in community and are owned by people who live in this community, send their children to schools here, are less likely to leave, and are more invested in the Faribault's future. To learn more about I Get It and Shop Small efforts, contact Casie Steeves , call 507-334-4381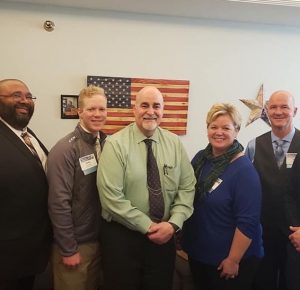 We work to represent businesses individually and collectively on issues relating to government at all levels. The Faribault Chamber provides business representation with school, city, county and state elected officials and government staff. The Chamber is active in the Chamber Federation, and provides opportunities to attend Session Priorities and Legislative Session update webinars, as well as attend Business Day at the Capital. To learn more about Advocacy, contact Nort Johnson or call 507-334-4381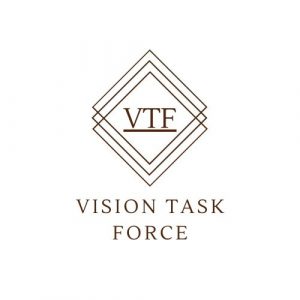 The Vision Task force is comprised of local business and community leaders with the goal of implementing aspects of the Community Vision 2040. The focus of the Vision Task Force is on five primary areas which are excellence in education, housing development, a leadership collaboration around Economic Development, a fabulous downtown, gateway/monument Signage, and an event center. To learn more about the Vision Task Force, contact Nort Johnson.