Welcome to Faribault; a dynamic, growing community situated at the confluence of the Cannon and Straight Rivers in Southern Minnesota. Located along Interstate 35, just 25 minutes south of the Twin Cities metropolitan area, our community enjoys the advantages and conveniences of being near a major metropolitan center while providing the livability of small-town Minnesota. Faribault offers an atmosphere of planned, well-managed growth against a rich historical backdrop.
Today, Faribault boasts a vibrant business community, excellent educational opportunities, and a wide variety of recreational and cultural offerings, combining to make the community a great place to visit, work, and live.
To make connections with local businesses such as banks, insurance agencies, realtors, shopping, post office, pharmacy, Department of Motor Vehicles, government services and more please check the Directory on this website or contact us for personal assistance. We are happy to help.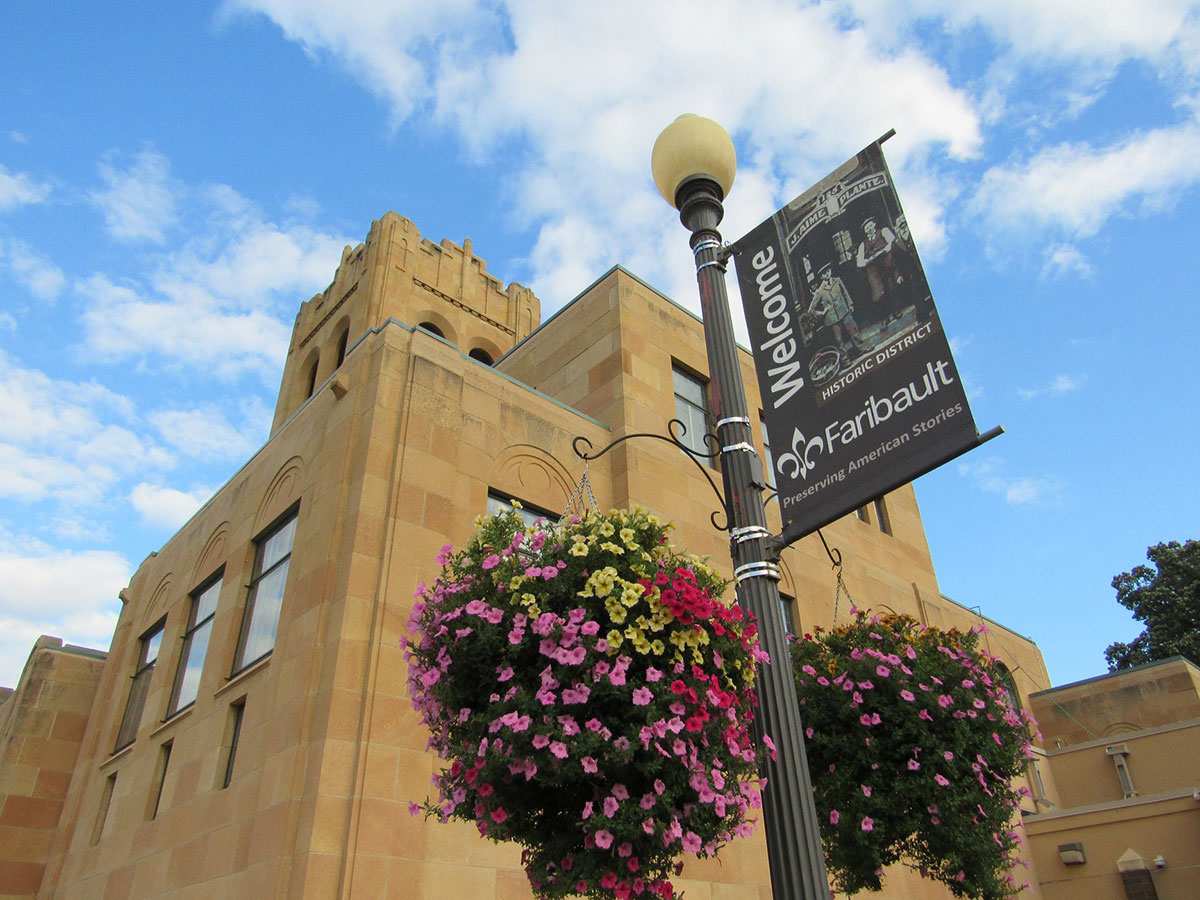 New to town? Stop in and let us share our welcome packet of information to get you connected in your new hometown!
Relocating a business or recruiting employees?   We want to meet you and connect you with the information you need. We provide a full concierge service for prospective business. Call us today.
The Red-Carpet Service is an updated approach to assist member employers with recruitment, on-boarding and retention. The service will be readily available and customized to the needs of each member business, institution or candidate. Contact Kymn Anderson or call 507-334-4381 today to begin the process.