The Rice County Small Business Development Center (SBDC) provides free and confidential counseling to help clients face the challenges of running a successful business. Existing businesses can get insight on specific challenges in the formative years of their business venture. Start-ups are invited to the Rice County SBDC for help with bringing their concept to reality
The Rice County SBDC is located within the Faribault Area Chamber of Commerce and operates as a satellite office of the Southeast Minnesota Regional Office of the Minnesota Small Business Development Center in Rochester Minnesota.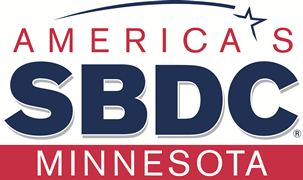 The local SBDC has qualified counselors available to meet with you on any business topic, including
Business Plan Development
Financial Analysis
Marketing
Loan Packaging
Recordkeeping
Human Resource Management
Best Practices for Business
Feasibility Analysis
Market Research
Advertising and Sales
Strategic Planning
E-commerce
Overall Management
Succession Planning
SBDC clients can receive assistance on business start-up issues, marketing, financing, loan packaging, purchasing an existing business, refinancing and every virtually every aspect of business management.
We welcome all businesses, owners and managers as well as emerging entrepreneurs. Referrals are essential for the continued growth and sustainability of the local SBDC. Referrals to small businesses seeking to improve their management operations, marketing or financial situation are encouraged.
SCORE is another resource for emerging or start-up businesses. Through the Southern Minnesota Initiative Foundation, a local SCORE Chapter has developed a team of volunteers who will provide counseling and mentoring for entrepreneurs in the start-up stage. To reach a SCORE counselor contact the chamber office for a referral. Call (507) 334-4381 or email chamber@faribaultmn.org.