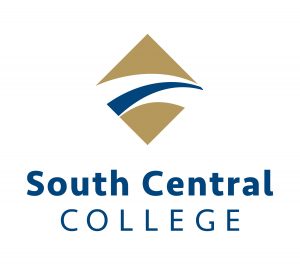 News Release                                               Contact:    Shelly Megaw, 507-381-0404
For Immediate Release                                                                        shelly.megaw@southcentral.edu
South Central College President Testifying before U.S. House Subcommittee Thursday, May 6
Parker to provide insight based on years of workforce development experience
(May 5, 2021) – South Central College (SCC) President Annette Parker will be testifying at a hearing of the U.S. House Committee on Small Business's Subcommittee on Innovation, Entrepreneurship, and Workforce Development on Thursday, May 6 at 12 p.m. CST (1 p.m. EST). The hearing will be aired live online at https://www.youtube.com/watch?v=tE46NWWG3R0.
Parker was asked to testify at the hearing on "Growing Jobs through Infrastructure Investment" based on her broad higher education workforce development experience and South Central College's success with public-private partnerships.
"I am honored to be testifying on the vital role of community colleges in developing a skilled workforce that supports economic development," said Parker. "Speaking on behalf of not only the 37 colleges and universities of the Minnesota State system, but also representing the 1,044 community colleges throughout the nation, is a tremendous privilege," said Parker.
In addition to her role as president of South Central College, Parker's extensive workforce development experience in higher education includes working on a number of innovative automotive industry partnerships while an administrator at Lansing Community College in Michigan and serving as System Director of Workforce Education for the Kentucky Community and Technical College System, which included serving as Executive Director of their Automotive Manufacturing Technical Education Collaborative (AMTEC), a National Science Foundation Advanced Automotive center of Excellence.
As an internationally respected expert in workforce development, Parker has been called upon to sit on many national committees and boards, including President Obama's Advanced Manufacturing Partnership 2.0 Steering Committee, MIT Work of the Future Advisory Board and various committees for The National Academies of Science, Engineering, and Medicine.
More information about the hearing is available on the U.S. House Committee on Small Business website:  https://smallbusiness.house.gov/calendar/eventsingle.aspx?EventID=3677.
About South Central College
South Central College (SCC) is a comprehensive community and technical college that is part of the Minnesota State system with campuses in Faribault and North Mankato. The college offers programs that prepare students to transfer to a 4-year institution to pursue a bachelor's degree or immediately start a rewarding career after graduation. In addition, SCC's Center for Business and Industry provides businesses and professionals with customized training and continuing education opportunities. SCC is an Affirmative Action Equal Opportunity Employer/Educator. For more information visit www.southcentral.edu.