Another Successful BUISNESS Before Hours!
Boarders Inn & Suites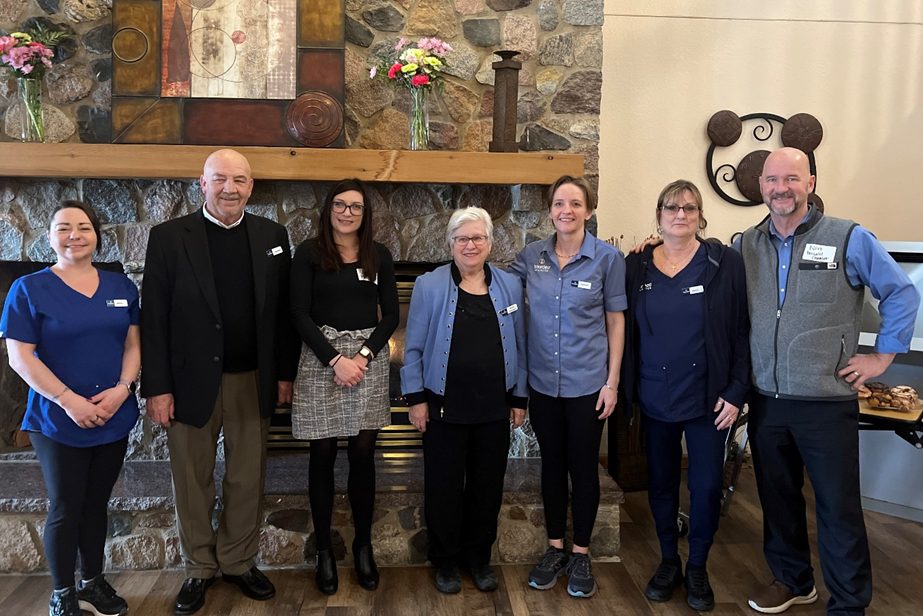 ---
Wednesday, February 16th, the Faribault Area Chamber of Commerce held a BUSINESS Before-Hours at Boarders Inn & Suites in Faribault. Everyone was thrilled with the turnout for such an icy day.
Borders Inn & Suites (formerly known as AmericInn) has been owned by Helen and Gus Hoffmann since 1994 when it was built. Helen and Gus have worked very hard to provide a great work environment for their employees. It is a friendly place to stay for business, fun, or just to relax. Employee Nancy Spaeth stated, "Working at Boarders always feels like you are working with family, everyone just cares about you on a personal level, whether you're a fellow employee or a guest staying for a night."
Borders Inn & Suites is pet friendly, and has a wide variety of amenities, such as large rooms, kitchenettes, Jacuzzi tubs, complimentary breakfast, business meeting rooms, and a great place to host an awesome pool party—did I mention they also have a hot tub!! Whether you are visiting town for the night, an extended stay, or just a staycation—Borders has everything you need!
"A Chamber Membership is a great way to build, grow, and be a part of the Faribault community," said Helen Hoffmann. If have any questions about Chamber Memberships, or you'd like to host a BUSINESS Before Hours, please contact Casie Steeves at: casie@faribaultmn.org